Middlesex University is making all the right moves to keep its incoming international students safe. 
Safety. That is perhaps the most important topic related to studying abroad  right now, and rightly so. The health and wellbeing of students is of the utmost importance to schools, colleges and universities, and none more so than Middlesex University in London, England.
So how is Middlesex University keeping its students safe and when can international students begin studying in London?
For a personalised response on when you can study in London, contact Middlesex University via the form below.
Study in London This January
With so much going on in the world at the moment, it's understandable that your plans may have been negatively affected and may have to be rearranged. But with Middlesex University, you will not have to wait a whole year before getting back to studying. 
The timetable is designed so that you can complete the first year before the start of the next academic year and rejoin fellow students in year two. There is no difference in curriculum, teaching or access to facilities. The only difference is the start date.
For a full list of courses that begin in January, which includes courses in the Arts & Creative Industries, Business, Health & Education, Law, and Science & Technology, please visit this page.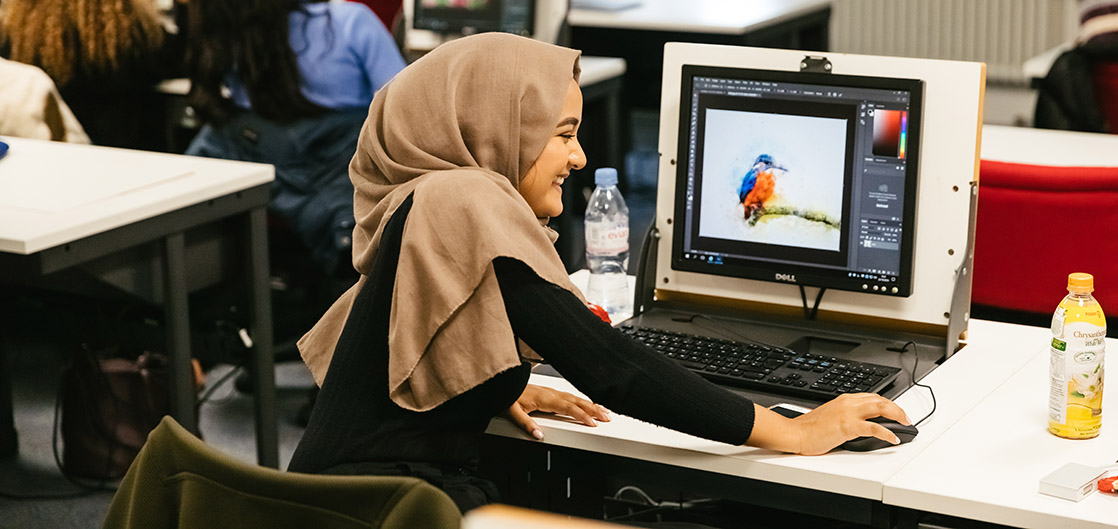 Study Safely With Both Online and Face-to-Face Teaching
Called blended learning, Middlesex is reducing contact time by increasing the number of study hours online, but still allowing for personal time, which can be so important when studying. For example, bigger lectures may be online while smaller group activities can still happen on campus.
If you're unable to make it to campus, Middlesex University will make sure that you can do all the work you need online.
Middlesex is Helping the World With COVID-19
The coronavirus epidemic has meant that our responses have to be constantly evolving to find the best way to defeat it, but something that has remained consistent has been Middlesex University's commitment to resolving it, not just on campus, but across the world.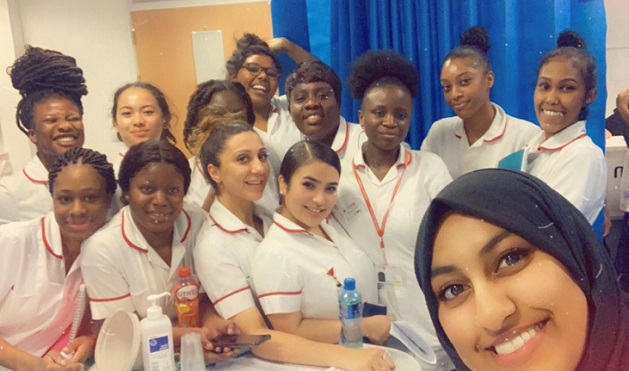 Middlesex University's Nursing students
Middlesex University is deeply engaged in fighting the epidemic, which has included many professors and lecturers doing essential work and research on how best society can cope with and then overcome coronavirus. 
This includes Economics lecturer Dr Valerio Caparo, who has been working on research regarding US citizens' willingness to wear a face covering in public; Senior Lecturer in Law, Joelee Grogan, coordinator of the COVID-19 and States of Emergency Symposium; and Richard Bayford, Professor of Biophysics and Engineering, who has been working on a rapid test for COVID-19 that could give accurate results in minutes.
But this barely scratches the surface of what Middlesex University has been doing to help, which has extended as far as to directly help medical professionals. Middlesex's Nursing and Midwifery students have been working on the frontlines, helping suffering patients, while Middlesex's staff have produced thousands of visors, gowns and medical scrubs for those working in the medical industry.
Post-Study Work Visas
Another concern for international students is visas. The United Kingdom remains committed to international students though, and aiding you in building a career in the UK. 
In that vein, the UK government announced two-year post-study work visas for international students, meaning all international students that have successfully completed a course in the UK can stay there for two years, to find work in any career or position of your choice.
--
Middlesex University remains very affordable and safe for students interested in studying in London. Despite all the issues we are being faced with, Middlesex University has done a great job of securing the health and well-being, not just of its students, but for society at large.
If you think studying in London is for you, contact Middlesex University directly via the form below.